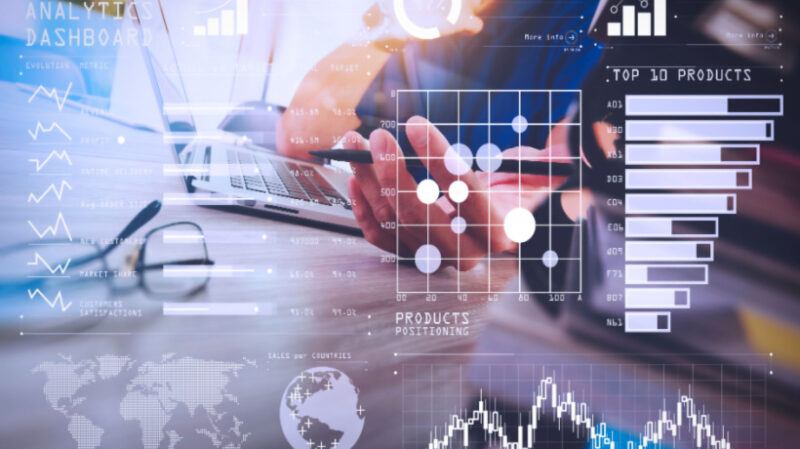 Business Analytics Skills
Following the development of technology across industries, there is a need to capitalize on the power of business analytics to uncover insights that can propel business development. Researchers say that 63% of companies use business analytics to tailor competitive strategies that contribute to the general success of their companies.
As the need for business analytics continues to rise, business analytics professionals need to be properly equipped with the necessary skillset to do the job. These professionals need to have proof that they have all the necessary skills that can enable them to dig down different data variables and bring to light hidden data insights.
However, various aspects need to be introduced to grasp the topic of discussion fully. What is the difference between business analysts and business analytics professionals? This is a question that many people are looking forward to getting answers to.
Business Analyst
When you talk of business analysis, you don't focus on anything that deals with data but instead capitalize on optimizing and analyzing the process and activities that contribute to business success. This aspect focuses on evaluating what the respective business needs to improve, and implementing a solution that will impact its general growth. Business analysts are dedicated to improving things such as processes, introducing new operational technologies, and implementing policies tailored to the business objectives.
Business Analytics Professional
Anything to do with business analytics mainly focuses on data, reporting, and statistical analysis within the business setting. This methodology is used to evaluate and analyze the performance of the respective business from an analytical point of view. In addition, business analytics impacts both the internal and external clients to improve the business performance.
The main focus of business analytics professionals is to improve the products and services offered by a particular brand, improve the marketing strategies and the customer experience, and so transform revenue generation. To become a business analytics professional, you need to possess a great skillset that will make you a crucial asset for any business that needs your service. Below are some top skills that every business analytics professional should possess.
1. Programming Languages
Every business analytics professional should have an excellent knowledge of programming language to be able to perform data analytics activities quickly and efficiently. To be precise, analytics professionals should master the use of R and Python, since they are the most important programming languages with a significant contribution to analytics activities.
Additionally, R and Python incorporate a series of libraries and packages responsible for data wrangling. Note that there are multiple activities that take place in the libraries, such as data manipulation, analytics, and data visualization. On top of this, you also need to have an additional skillset such as SPSS and SAS.
2. Analytical And Critical Thinking
Thinking sounds like a basic aspect, right? This is not the case! Analytical and critical thinking are core business analytics skills that every professional should have to be able to perform in their roles perfectly. Note that the business analytics professional should take over the responsibility of analyzing and translating the client requirements.
Critical thinking skills aid in the process of assessing different options before reaching the point where a possible solution is attained. Note that the role of the business analytics professional is to collect and understand the needs of their respective customers. When all these skills are combined, it becomes easier to enable a customer to attain their objectives in business.
3. Database And SQL
The knowledge of SQL is extremely important for all analytics professionals. In most cases, business analysts tend to work with structured data formats. To process these massive data sets, they need to have an awesome grip of a relational database such as the Microsoft SQL server. Also, they should understand Oracle DB, NoSQL databases, and many others.
Every business analytics professional should have a good grip of SQL and all its related aspects. This is an important skill that will enable the professionals to access, analyze, and retrieve vital data insights that will play a huge role in determining the progress of the business in the long run.
4. Negotiation And Cost-Benefit Skills
Negotiation is a skill that every business professional should have for the well-being of their brand. The analytics professional is responsible for negotiating on every phase of the project. Negotiation skills are vital to helping them decide on every feature that they should incorporate into their project.
During the analytical project, the professionals utilize this skill to help them decide on the best functional design that will aid in attaining the respective data goals within the business. They also conduct a cost-benefit analysis to evaluate things such as the costs and the benefits of the respective project.
5. Microsoft Excel
Microsoft Excel is an essential skill that every business analytics professional should have to conduct their jobs accurately. Remember that Excel is listed among the oldest and strongest reporting and analytics tools, and that you can use Excel graphs to facilitate your business operations. Business analysts use this tool to conduct a series of calculations revolving around their businesses.
Excel is good at analyzing and summarizing data and generating detailed reports regarding the business. Also, it is used to create different revenue growth models, especially for newly launched products, based on the past customer data. Excel is used to make calculations of the customer's discounts volume by product and the monthly purchase records.
6. Creating Reports And Dashboards
When dealing with data, you will automatically need to create data reports and dashboards that incorporate a detailed presentation of the areas you have analyzed. Business analytics professionals should be excellent at using business intelligence tools that aid in creating reports and dashboards that offer detailed data presentations.
Business analysts have the responsibility to create reports and dashboards which are tailored toward solving specific problems affecting various people across the market audience. The reports and dashboards are created in an easy-to-read manner since the readers do not possess any technical skills that can enable them to grasp the topic of discussion.
Final Word
As the business sector grows, the business analytics market is expected to grow to $33.3 million within the next few years. This is expected to trigger the prominence of the business analytics professions since they have a huge role to play in the current world. However, they cannot secure the opportunities they want without having the proper skills to do the work. This article has outlined the necessary skillset that every business analytics professional should have, to secure an opportunity in the business sector.