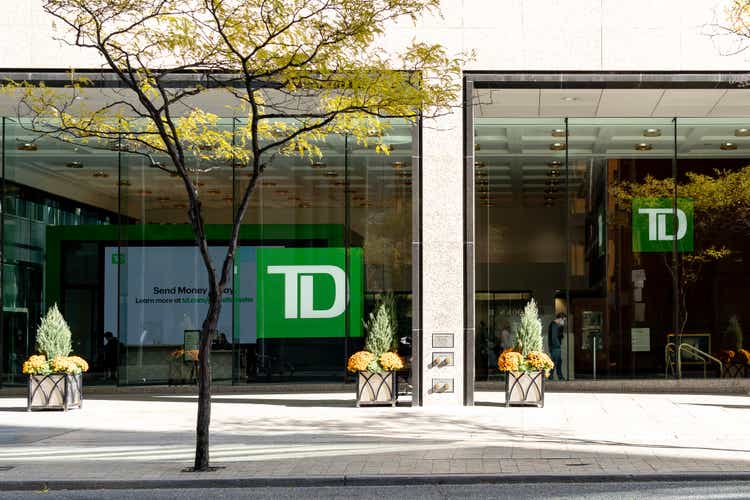 The U.S. is said to be evaluating new rules for regional banks to add more financial protections in times of possible crisis, a measure that is delaying some pending large bank mergers.
The Federal Reserve and the Office of the Comptroller of the Currency are talking about whether regional lenders should be required to hold more long-term debt that would absorb losses in a downturn, the WSJ reported on Saturday, citing people familiar with the matter. The regulators are looking to see how such requirements would apply to large regional banks that are currently seeking to close already announced large transactions.
The three large bank deals that are being delayed by the potential rules includes Toronto-Dominion Bank's (NYSE:TD) planned $13.4 billion purchase of First Horizon (NYSE:FHN), Bank of Montreal's (BMO) announced deal to buy Bank of the West from BNP Paribas (OTCQX:BNPQF) for about $16.3 billion and U.S. Bancorp's $8 billion deal for MUFG Union Bank's (NYSE:MUFG) core regional banking franchise announced in September.
The U.S. evaluation of the regional banks is delaying the close of the three large regional banks deals and U.S. Bancorp (NYSE:USB) already missed its original target of completing its deal by the first half of 2022. A key player in what will transpire is Michael Barr, the Fed's new top Wall Street regulator, who officially took office last month, according to the WSJ report. Barr is the vice chair of supervision, which oversees the U.S.'s largest banks and the central bank's stress test process.
The U.S. scrutinizing large regional banks comes as Acting Comptroller Michael Hsu telegraphed in an April 1 speech that he's worried that a recent spate of bank mergers may create more "too-big-to-fail" firms like the ones that led to the 2008 Financial Crisis.
The WSJ report comes as TD Bank's (TD) acquisition of First Horizon (FHN) has already been a concern for investors after U.S. lawmakers in June asked a banking regulator to block the transaction. Sen. Elizabeth Warren (D-MA) sent a letter to the Office of the Comptroller of the Currency, requesting the regulator to block the deal over concerns about aggressive sales tactics at TD Bank.
Last month Stifel analyst Mike Rizvanovic reduced TD Bank's (TD) price target to C$93 from C$97, citing concerns that the First Horizon (FHN) deal may be blocked by U.S. regulators.
"Ongoing risks around the FHN acquisition potentially being blocked by U.S. regulators are reflected in the sizable discount of FHN's share price relative to TD's offer price, and are not likely to subside any time soon," Rizvanovic wrote at the time. "We expect that uncertainty to remain an overhang on TD's shares for the foreseeable future, justifying a modest relative valuation discount to its Big Six peers."
And a Bank of America analyst in June said the transaction may see an extended timeline due to regulatory scrutiny. The most likely impact from the increased scrutiny is that deal close may be extended beyond management's current Q1 2023 target.