The OnePlus 10T is launching next week, and OnePlus has already revealed its design and key specs, including the SoC, cameras, RAM, storage, and screen refresh rate. Now just a few days ahead of the unveiling, OnePlus has detailed the 10T's battery.
OnePlus has announced that the 10T will pack a 4,800 mAh battery, which is 200 mAh smaller than the 10 Pro's cell but supports faster charging. The OnePlus 10 Pro supports 65W charging in North America and goes up to 80W in other regions, but the 10T will support 150W charging, which, OnePlus says, will juice up the 4,800 mAh cell from 1-100% in just 19 minutes.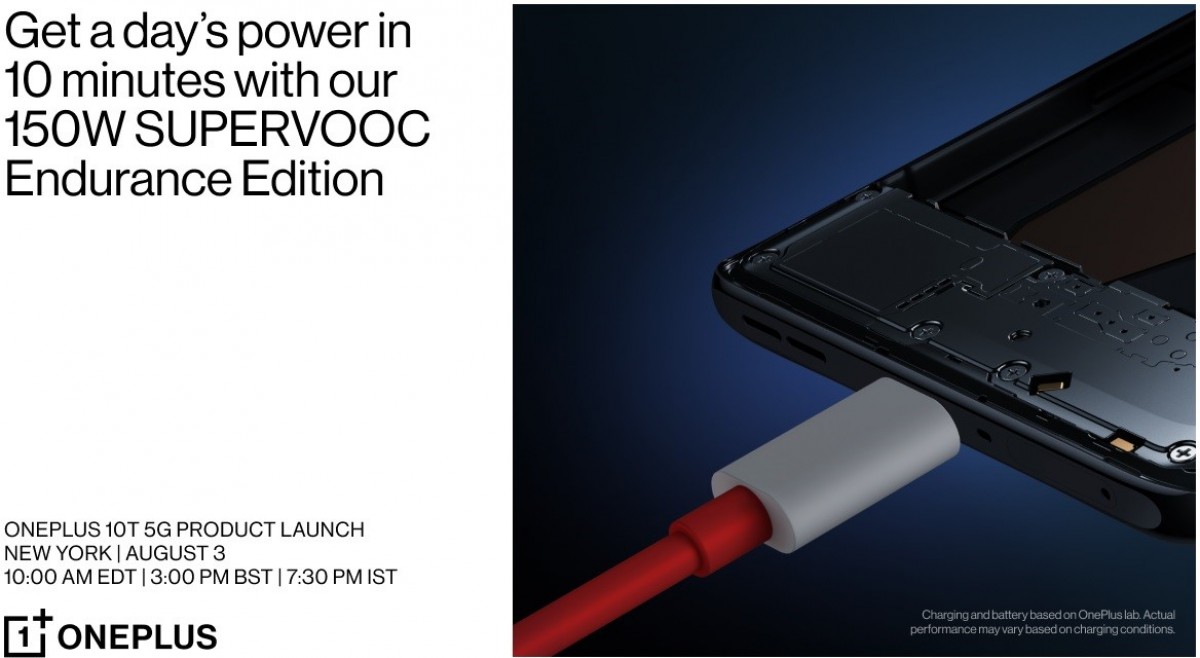 However, the 10T isn't the first OnePlus smartphone to support 150W charging since OnePlus launched the OnePlus Ace and OnePlus 10R a few months ago with those charging speeds. Both pack 4,500 mAh batteries, but there's also an 80W version of the 10R, having a 5,000 mAh battery under the hood.
That said, like the 10 Pro, the 10T also won't charge at the maximum supported speeds in all regions. It will go up to 125W in North America, but that won't make a big difference since OnePlus says the 10T will only take a minute extra to go from 1-100%.
The reason for reduced charging speed in North America is that the 150W SUPERVOOC Endurance Edition tech only supports charging outlets rated 220V or above, and in North America, most outlets are rated at either 110V or 120V. The OnePlus 10T you purchase in North America will still go up to 150W in regions where the charging outlets are rated at 220V or more.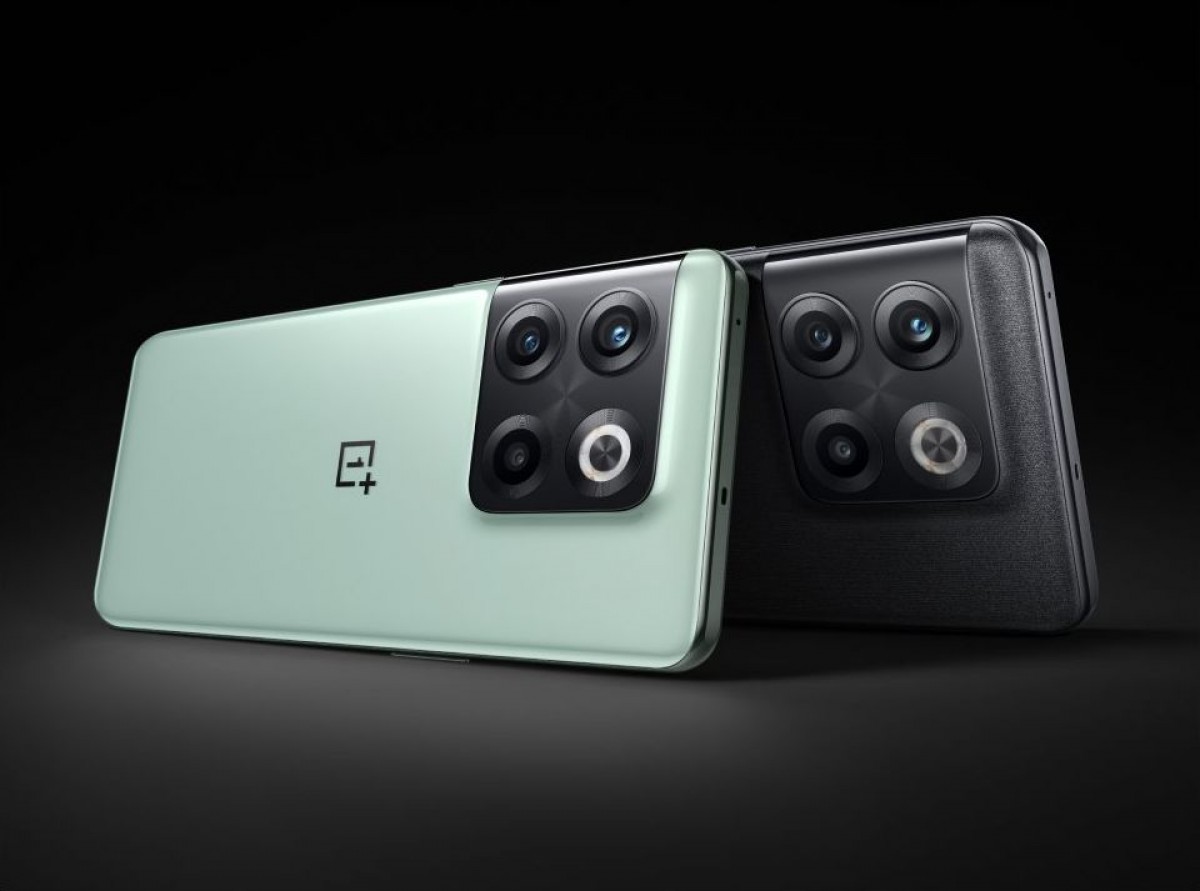 OnePlus 10T
Regardless of whether you are in North America or India or Europe, OnePlus says you will get 125W or 150W charging speeds only if you charge your 10T with the bundled SUPERVOOC cable and 160W power adapter since the smartphone uses a 128-bit encryption algorithm that recognizes the official SUPERVOOC cables and 160W adapters to guarantee safe charging. However, we won't be surprised if the 160W adapter that comes with the Realme GT Neo 3 150W charges the OnePlus 10T at 150W speeds.
Speaking of adapters, the 160W charger which will come bundled with the OnePlus 10T will support PD charging protocol, allowing you to quickly charge your mobile gaming consoles, tablets, and laptops.
OnePlus also talked about the Smart Battery Health Algorithm and Battery Healing Technology on the 10T in its blog post, which, combined, can retain 80% of the battery's original capacity after 1,600 charge cycles. You can head to the source link at the end of this article to learn more about the OnePlus 10T's charging tech.
🪫 Low battery anxiety? Our #OnePlus10T engineers have got you covered pic.twitter.com/7SqaBvXpir

— OnePlus (@oneplus) July 29, 2022
The OnePlus 10T will be fully unveiled on August 3. It's confirmed to come with the Snapdragon 8+ Gen 1 SoC, 120Hz screen, and triple rear cameras (50MP primary + 8MP ultrawide + 2MP macro). The smartphone will run OxygenOS 13 out of the box and have 16GB of LPDDR5 RAM and 256GB of UFS 3.1 storage onboard. However, there will likely be more memory options that are yet to be confirmed. It also remains to be seen if OnePlus will launch a 10T with a bigger battery and slower charging speed like the 10R or if there will be just one version.
On the same day, OnePlus will also introduce the OnePlus Ace Pro in China, which is expected to be the OnePlus 10T for the Chinese market, running ColorOS instead of OxygenOS.